It is obvious that the majority of divorces in the United States take place away from the media spotlight. According to the Centers for Disease Control and Prevention, thousands of Americans are getting divorced each year—for a variety of reasons.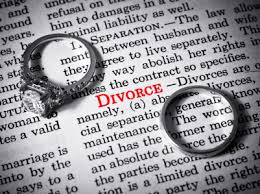 Few of these everyday divorces make their way into newspapers, but every now and then, there are high-profile divorces that capture the attention of the country. Celebrity status or wealth is generally involved in these cases.
If you are facing divorce, it is important to remember that a legal expert can help make the process as stress-free as possible. It is vital that you understand and defend your rights during the divorce process, because if you do not, your spouse may take advantage of the situation.
At the Law Office of Elliot Green, we have seen all kinds of divorce cases, and we are ready to help you reach a favorable outcome. To speak with an experienced Queens divorce attorney today, give us a call at 718-260-8668.
Wife of "Dukes of Hazzard" Star Files for Divorce
People reports that the wife of "Dukes of Hazzard" star John Schneider is filing for divorce. Elvira Schneider has been married to John Schneider for more than 21 years. In recent divorce papers, she cites irreconcilable differences as the reason for the split. The couple has three children together, and Elvira is seeking spousal support.
John Schneider has not yet responded to the divorce papers. This will be his second divorce should the matter proceed. He was previously married to former supermodel and TV broadcaster Tawny Little.
TV-Star Couple Facing Messy Divorce
Radar reports that TV stars Joe and Teresa Giudice are facing divorce. Their marriage is reportedly falling apart, and observers say that they are likely to be facing divorce soon. Radar believes that it will be Joe Guidice who will file for divorce.
Insiders say Joe has lost patience with his wife's numerous demands, and he has had enough of the situation. He has hired a divorce attorney to handle the matter and will file for divorce as soon as his wife starts a prison sentence in January.
The marriage has been on shaky ground for some time now, and rumors of divorce spread after reporters saw Joe drinking in a restaurant with another woman. Insiders now believe that the marriage is nearing an end, and it will be up to the legal system to finalize matters between the two and make arrangements for their children.
If you are facing divorce, it is important that you put your trust in a reliable and experienced family lawyer. The Law Office of Elliot Green has built a reputation on providing each case with the attention it deserves. If you are looking for a Staten Island divorce lawyer, give us a call today at 718-260-8668 to schedule a free initial consultation.