[fusion_builder_container hundred_percent="yes" overflow="visible"][fusion_builder_row][fusion_builder_column type="1_1″ background_position="left top" background_color="" border_size="" border_color="" border_style="solid" spacing="yes" background_image="" background_repeat="no-repeat" padding="" margin_top="0px" margin_bottom="0px" class="" id="" animation_type="" animation_speed="0.3″ animation_direction="left" hide_on_mobile="no" center_content="no" min_height="none"][fusion_text]Nearly half of all marriages end in divorce, according to the American Psychological Association. Though common, divorce can be a legally complex process, and a seemingly small mistake could threaten your personal or financial well-being.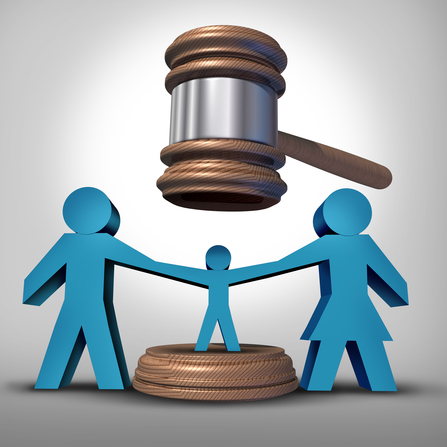 If your marriage is ending, one of the smartest steps you can take to protect your interests is to consult a divorce attorney. A family lawyer can answer your questions related to spousal maintenance, asset division, child support and other divorce matters.
If you are located in New York, contact the Elliot Green Law Offices. Mr. Green is a Brooklyn child custody attorney who will give your case the individual attention that it deserves.
Call 718-260-8668 to schedule a free initial consultation. You can also visit USAttorneys.com to learn more about the divorce process in New York.
Here are five important topics to discuss with your prospective divorce lawyer:
Specialization and Experience
Family law is a highly specialized field. The first question you should ask your divorce lawyer is if he or she specializes in family law. Does he or she handle other cases, and if so, how many family law cases has he or she handled?
Case Strategy
Ask your divorce attorney for a brief overview of his or her strategy for your case. Request an estimate of how long your case will take to resolve.
Colleagues and Assistants
Many law firms have multiple people working on a single case. Ask your lawyer if there will be other people assisting in your divorce matter, and if so, request to meet them personally.
Costs
It is important to discuss how your lawyer will charge you for his or her services. Some attorneys charge flat rates while others charge by the hour. Find out if your lawyer charges you separately for time you spend with other attorneys and legal assistants.
Your lawyer should also explain the costs that you may incur during the process. These may include fees for investigators, psychologists or forensic accountants.
Negotiations
Your divorce attorney may have a specific strategy for handling negotiations with your spouse. Ask if he or she will allow you to negotiate directly with your spouse or prefers that the law firm handles negotiations.
Questions to Ask Your Divorce Attorney
Come to your initial consultation prepared with a list of questions. In addition to inquiring about his or her specialization, experience, case strategy, colleagues, fees and the negotiation process, you should ask:
How can I contact you in an emergency?
How do you predict that the judge will rule on my case?
How will the divorce affect my taxes?
Divorce law is complex, and it is critical that you find an attorney who will protect your interests. A Brooklyn divorce attorney from the Elliot Green Law Offices can help you avoid mistakes and fight for a positive outcome to your case. Call 718-260-8668 to schedule a free consultation.[/fusion_text][/fusion_builder_column][/fusion_builder_row][/fusion_builder_container]