Applying for Social Security Disability Insurance (SSDI) is never simple or quick, but there are some steps that you can take to make sure the process goes smoothly. When applying, be consistent and determined to have the best shot at approval. Remember: If you meet the criteria, then SSDI was put in place to help you, so don't give up until you have your benefits.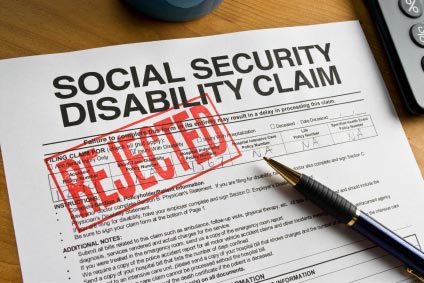 At many points during the process, it can help to ask a few questions or seek some advice. During those times, don't hesitate to give us a call. At the Elliot Green Law Offices, we have a great deal of experience with helping people apply for social security disability insurance in Queens and Statin Island.
Further in the application process, it might become apparent that you need a higher level of assistance. In that case, we can step in and take an active role in helping you get the benefits that you deserve. To discuss your case with an experienced attorney, Call Us At 718-260-8668 Today!
1. Make Sure You Are Eligible Before Applying
While some issues regarding your eligibility are left to the judgment of the Social Security Administration (SSA), others are set in stone. For instance, Social Security Disability Help states that you only qualify for SSDI benefits if you have not reached your full retirement age. If you have reached full retirement, you should be applying for Social Security Retirement benefits. You also must not be working when you apply for SSDI.
2. Check If Your Doctor Supports Your Case
Regardless of what your doctor has said or insinuated in the past, you should directly ask them if they are willing to support your SSDI claim. They will be required to furnish medical records promptly and complete the long RFC form. If they are not willing to help and you believe that you qualify for SSDI, it may be time to find a new doctor.
3. Include Both Mental And Physical Disabilities
Many people make the mistake of only including the description and documentation for physical disabilities during the application process. When determining if you are eligible for benefits, the SSA will take into account any conditions that prevent you from working, including mental conditions. If you are unable to continue working due to a combination of physical and mental disabilities, it is important to include both in your application.
4. Don't Give Up If You've Been Denied
About 60 percent of first-time applicants are denied for various reasons, but about two out of every three who reapply are accepted; so, if you've been denied, don't quit. Instead, contact us to set up a consultation to determine how you should proceed.
At the Elliot Green Law Offices, we are passionate about helping disabled people receive the benefits that they deserve. The benefits are there for a reason. Sometimes, it just takes some work to get them, which is where we can help. To learn more about our SSDI service, Call Us At 718-260-8668 Today!