BROOKLYN, New York. The country has watched with concern as Hurricane Harvey has battered Houston and as Hurricane Irma threatens Florida. After a natural disaster, first on many people's minds is home repair and rebuilding. Yet, the silent victims of natural disasters may not always get headlines. Research has shown that natural disasters can increase a person's risk of becoming a victim of domestic violence. In fact, after Hurricane Andrew in Miami, Bustle reports that the University of Miami Disaster and Community Crisis Center saw a 50 percent increase in calls to their hotlines.
Why would natural disasters increase domestic violence? These kinds of disasters can lead to increased stress, putting more strain on already strained family dynamics. After all, if you already have problems being alone with a partner, imagine how much more difficult it can be if neither of you can leave the house due to flooding, torrential rains, or debris. Furthermore, these families may suddenly have to struggle with additional challenges, like the loss of a home, the loss of a job, or temporary displacement due to the storm damage. Domestic violence usually results when a troubled individual feels a loss of control. Natural disasters can exacerbate this perceived loss of control, increasing the risk of violence.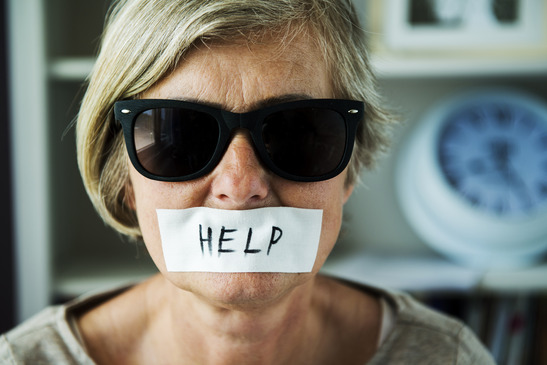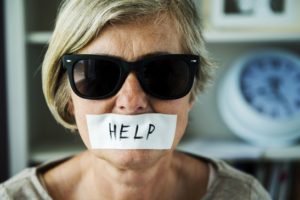 Police and ambulance services may also be strained after a natural disaster, meaning that domestic violence victims may not be able to get the help they need. Resources that provide safe shelters to those impacted by domestic violence may also not be available. According to the Atlantic, victims of domestic violence are most at risk when leaving partners and immediately after. Yet, when victims choose to leave their partners during a natural disaster, they may be more at risk of returning home to their partners and may be more at risk of staying put with the person who is hurting them—putting themselves and their children at risk. After all, if an abuser's house isn't flooded or destroyed, victims may be tempted to stay—or return.
In New York, for example, after Sandy hit, domestic abuse programs had to suspend services. Unfortunately, while these service providers are often critical to the communities they serve, they may not always be viewed as critical services during a storm. The issue and risk to victims is quite serious, and many supporters of these programs are pushing for them to have access to disaster relief money and to have plans in place for natural disasters.
If you or a loved one has been a victim of domestic violence, it is important to protect yourself and your family. You may need to seek a restraining order, may need to file for divorce, and may wonder how you'll support your family as you seek safety. Plan ahead. Contact the domestic violence lawyers at the Elliot Green Law Offices in Brooklyn, New York. Our firm can help you understand your rights and options and assist you in taking the steps you'll need to stay safe. Visit us at https://www.elliotgreenlaw.com/ to learn more.