In the state of New York, a child is a person who is younger than 18 and is neither married nor in the military. Most children in this state must have legal guardians.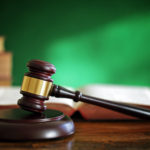 Divorce and other family situations may require an adult to go through the process of becoming a legal guardian. If you have questions about this procedure, an experienced family attorney can help.
At the Elliot Green Law Offices, we can evaluate your situation and explain how to apply for guardianship. Staten Island divorce attorney Elliot Green will handle the legal aspects of your case so you can focus on the well-being of you and your child. He can help you avoid mistakes that could potentially delay the application process or compromise your eligibility.
Call us today at 718-260-8668 to schedule an appointment, and read on to learn more about guardianship laws in New York:
Who Needs a Legal Guardian in New York?
According to NYCourts.gov, a legal guardian of a child has the same power and privileges as a parent. There are several reasons why a child may need a guardian, such as when a parent is not available due to death, military service, deportation or illness.
If the parent is available yet unable to care for the child, then the courts may rule that the child requires a legal guardian to ensure his or her day-to-day well-being.
In a situation when a young child receives a payment of more than $10,000 due to life insurance, a personal-injury claim or another source, the Surrogate's Court requires a petition for guardianship of the property. This guardian must keep the money safe until the child reaches the age of 18, and the child or guardian requires a court order to take any money out before that time.
What Is "Guardianship?"
According to NYC Care Giver, guardianship is a legal relationship between an adult and a child. In order to obtain guardianship of a child, you will need to visit an appropriate court and provide proof that the child's parents are not available.
Any person can apply for guardianship, provided that the child is under the age of 18. The applicant does not have to be a relative of the child.
If the application is successful, then you will receive a letter of guardianship. At this stage, you will have the right to make decisions about the child's upbringing. These include choosing where the child will live, attend school and receive medical care. It also means you will have the power to make decisions about the child's property.
Obtaining legal guardianship of a child can be a complex process. At the Elliot Green Law Offices, we can assist you with the application and make sure you present a compelling case. To speak with a Queens family lawyer about legal guardianship in New York, call Elliot Green today at 718-260-8668 and schedule an appointment.